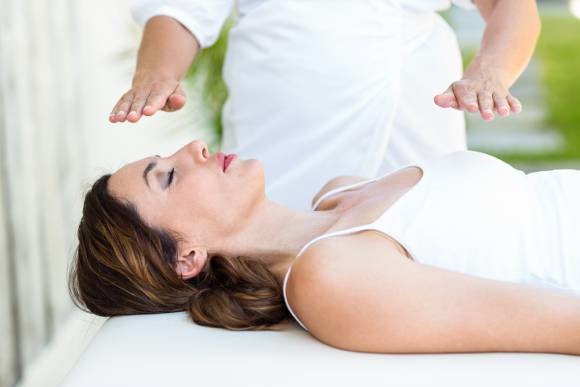 Reiki is a japanese technique that brings stress reduction, relaxation and also promotes healing. It's a holistic form of healing that balances energy in the body so that it may heal itself. Reiki means the universal life-force Energy. It facilitates the body to heal itself by gently laying-on of hands or with the hands slightly above the body. The energy flows from the hands of the practitioner into the recipient releasing tension, creating relaxation and facilitating healing. Reiki works through the energy field (aura) that surrounds and flows through the body, clearing the energy field and energy centre (chakras). A person is healthier when energy flows freely throughout his or her energy field. Energy can get blocked from several factors and result unhealthy physical, mental or emotional condition. Reiki removes blockage from the energy field and helps to create a healthy flow of energy which result better health and well-being.
Benefits
Restoring balance in the body
Supporting physical, emotional, mental and spiritual healing
Relaxation, stress reduction, mental clarity, reduction of anxiety and sense of peacefulness
Boosting the immune system, increase well-being, alleviation of insomnia, pain relief, support illness and recovery
Speeding up the body's healing process
Enhance self-confidence
Makes immune system stronger/li>
Speeding up the body's healing process
Helps with grief and loss
Reiki treatment is suitable for everyone and it can be done on its own or in combination with other treatments such as Reflexology or Indian Head Massage.